Our Impact
2017 – 2018 Was a banner year for the Heart2Heart.
Now for us to build on our momentum, we must down on our mission. By being responsive and proactive to the real time needs of our schools and communities, we have learned a lot about what tools and programs are most effective and where we need them to be.
In the past twelve months, requests for life-saving skills training increased to a record 20 schools, involving over six-thousand (6000) students. This marked increase we believe is due to the national coverage of the ninety-four (94) school shootings that have occurred in 2018 and the dramatic rise in pre-hospital cardiac events reaching 700,000 for the first time.
Helped support "Super CPR Skills" Events
Amazing Things Donors Have Made Possible
Only 1% OF
POPULATION IS CPR TRAINED
3.2 Million
AED DEVICES DEPLOYED IN U.S.
38.5 Million
AED'S NEEDED NATIONWIDE
900,000 Nurses
SHORTAGE BY 2022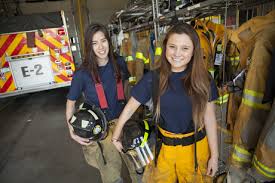 100 Students Supported by the H2H Mentoring Program
Amazing Things Donors Have Made Possible
Where does your donation go?
Heart2Heart is primarily funded by private contributions. Your donation to our 501(C)(3) charitable organization will help us maintain and expand our life-saving skills programs and mentoring services. Your gift demonstrates that you recognize the importance and need for more life saving individuals in our communities.
Trained 180,000+ Students In CPR-AED-First Aid
Amazing Things Donors Have Made Possible
CPR/AED/First Aid Training
To accomplish the tremendous task of honoring all the school requests for CPR/ AED/ First Aid training and certification would require:
100
AUTOMATED EXTERNAL DEFIBRILLATORS
6000
RESCUE BREATHING MASKS
10
DOZEN CARTONS OF DISINFECTANT WIPES
=
$175,000+
TOTAL COST SAVINGS TO THE LOCAL SCHOOL DISTRICTS
Funded The Acquisition For 100 Manikins & 50 AED Training Devices
Amazing Things Donors Have Made Possible
Helped Deploy $20,000 Worth of Automated Defibrillators In The Coachella Valley
Amazing Things Donors Have Made Possbile